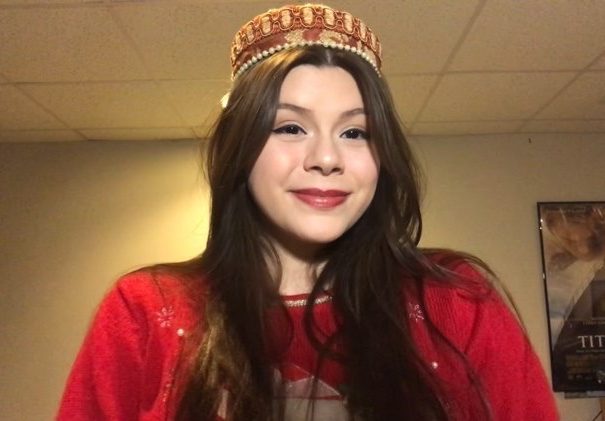 Karissa Rivera
The annual Madrigals Dinner is one of the many traditions at North that has been affected by the pandemic. However, the show will go on–virtually–for its 20th anniversary.
The show will look a little different this year as it's not live, but a lot of hard work has been put into creating a show that will continue the tradition. 
"I assign the performers, lines in the script and songs to sing vocal parts, they recorded all of those things, and sent them to me. I have mixed all the audio, all the singing together. And then Ryan [Halston] and Sam [Marlowe] are mixing all the videos together. And when all that editing is done, then we will present and share this year's magical show," said Michael Molloy, Madrigals Director and Choir teacher. "The Madrigal Dinner specifically will be a condensed version of our show, with some new touches."
This year you won't have to purchase a ticket for the Madrigals show. Once the editing is completed the shows will be shared for viewing.
Those participating in Madrigals this year are excited to continue the tradition, despite the changes to the show.
"I'm definitely grateful that Mr. Molloy could work out something because I didn't think we were going to have Madrigals at all. And then when he announced it, I was really excited because it's a fun tradition. And even virtually we can still do something at least. So I'm really thankful for that," said Luke Risch, the King in the Madrigals show.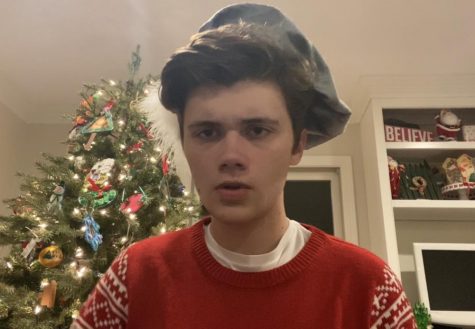 However, the performers do miss the experience that came with performing live at the Madrigal Dinner.
"It is a huge loss not being able to do it in person, because that whole thing was an experience, you know, just like getting to see your family in the audience. You know, because we would come out to the table sometimes to sing and it'd be nice to like see your friends there and just like act in front of people or just especially the costumes. The costumes were a huge thing that like made it really fun," said Karissa Rivera, the Queen in the Madrigals show.
The script has also gone through some changes this year.
"What's been really fun about this year is meeting Caroline Look and learning that she's a screenwriter. And when she heard that somebody in the drama club tweeted that we were looking for help with our Madrigal script, Caroline jumped at that opportunity and was really great to work with to kind of rework our script," said Molloy.
"[The script] is more funny and laid back, which I really like. In the script, it references COVID and like being online. And I like the freedom to just be kind of goofy," said Rivera.
Despite the challenges the pandemic has created, everyone has been working really hard to continue the long-running tradition.
Molloy said, "It's one of the great traditions of our school. It's been going almost since the school opened. This is the 20th Madrigal show at our school and it's a fun tradition and a great way to celebrate holidays. So, I'm glad we were able to keep it alive."