Quarantine Find: "High Fidelity" Show Review
"High Fidelity" opens the show with Rob's then-boyfriend, Mac, breaking up with her and leaving to go to London as Rob begs him to stay and work things out. This breakup lands Mac on Rob's "top five heartbreak list." The show then skips forward a year. Mac runs into Rob after his return to New York City, which causes Rob to revisit every heartbreak on her list to investigate whether she was the problem and source of the breakup in every relationship. The show takes you on a journey with Rob as she works through heartbreak, tries to date again, and navigates her life with Mac back in New York.
Rob's character is honest, messy, self-absorbed, and loveable. Rob is nowhere near perfect, but that's what makes you love the show. It's centered around a young black woman who owns a record store in New York City. The premises of the show makes Rob's character automatically cool for occupying a space that isn't inhabited by many black women. In the show, Rob tries to navigate a breakup, new relationships, friendships, and running a record store, and she fails along the way. It's refreshing watching her mess up, neglect friends, and be a disaster on dates. It's not often where a show stars a young female lead who's not a great person and whose life isn't glorified or perfect. "High Fidelity" didn't create a character we all aspire to be, rather they created a character who is real and relatable. Rob doesn't have her life together and she is a jerk sometimes, which she recognizes. While it may be agonizing at times watching her make mistakes, I wouldn't have it any other way. As the entertainment industry is becoming more diverse, it's important that T.V. shows not only have black women characters but allows those characters to be complex and multidimensional like Rob. 
Zoë Kravitz (whose mom Lisa Bonet co-starred in the movie "High Fidelity") was the perfect actress to play Rob. However, when she was first told about the reboot and gender swap for "High Fidelity," Kravitz admitted her first reaction was, "oh no, please don't." She then thought more about what the gender swap meant for the character and found herself excited to work on "High Fidelity" and develop Rob's character. After watching the show, I can't see how Rob could be played by anyone else. 
One of my favorite parts of High Fidelity is the conversations between Rob and her two best friends/co-workers, Simon (David H. Holmes) and Cherise (Joy Randolph). Simon and Cherise who never fail to lighten the mood with their witty dialogue and music references. Some of the best scenes in the show take place in Rob's record store where the three have constant banter. In one particular scene, a customer comes in to buy a Michael Jackson record for her boyfriend and Cherise, Simon, and Rob have a heated, quick-witted, debate on separating morals from music. The show not only explores Rob's "top 5 heartbreak list," but Simon's as well in a hilarious montage of all his failed relationships. "High Fidelity" also explores Cherise's character, a musician who is still "finding her sound." Every character in "High Fidelity" is well developed, complex, and very relatable.
At the root of every storyline and character is music. The show commonly displays Rob sitting in her record filled apartment constructing playlists, ranking David Bowie's albums, and reminiscing on her past relationships. Rob and her two best friends are the definition of music snobs. They constantly judge their friends, customers, and significant others' music taste, and frequently debate over songs in the record store. "High Fidelity" even features some original music sung by a young rock star named Liam (Thomas Doherty), who is one of Rob's romantic interests. From Fleetwood Mac to Frank Ocean, the show is filled with amazing music that perfectly captures the mood in every scene.
Overall, "High Fidelity" is an amazing show that has complex characters, thought- out storylines, and impeccable music. Now, the bad news is "High Fidelity" was just canceled after 1 season on Hulu. The cancelation prompted Kravitz to take to social media. On her Instagram, she reminisced about filming the first season with a picture of her and the cast. She also called out Hulu by saying, "It's cool. At least Hulu has a ton of other shows starring women of color we can watch. Oh wait." Fans are hoping that "High Fidelity" will get picked up by another streaming service, but unfortunately that's very unlikely. However, don't let the show's cancellation stop you from watching "High Fidelity." While the cancellation is very unfortunate, the show is still worth watching. This show has something everyone can enjoy, and after you watch it you can still relive every moment with its 128 song playlist on Spotify titled, "High Fidelity Official Playlist."
About the Writer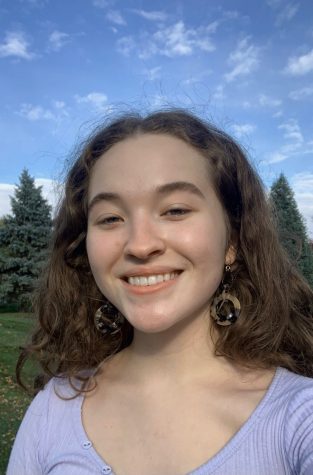 Paige Maki, Entertainment Editor
Paige Maki is the entertainment editor for the Stargazer. She is a senior at North and has been on the staff since her sophomore year. Paige engages in...