The Value of Traditions During COVID-19
With the holiday season approaching, many are wondering how they can still uphold their traditions while remaining safe. After eight months of the coronavirus, people have celebrated several holidays in unique ways. 
Jenna Bruhn, psychology and sociology teacher, said that–from a sociological perspective–people are continuing to celebrate holidays because "the unknown is just terrifying, like not having a routine, not having something to look forward to, not having those expectations."
The psychological perspective goes hand in hand with that. 
"I think with psychology, it's like, 'I'm afraid of the uncertainty.' And I don't know what to do when I don't know how to fill my time, and I'm feeling my anxiety rise, because what is the future?" said Bruhn.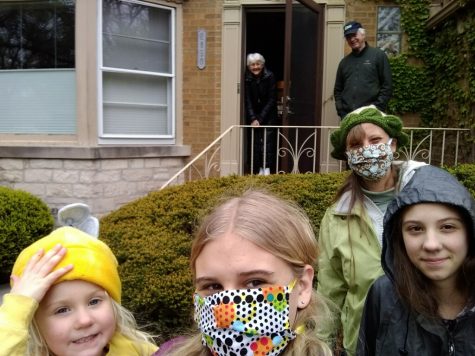 St. Patrick's Day was the first holiday that was celebrated in quarantine as it was on March 17 and quarantine, for many people, started four days prior. 
"Honestly, I didn't [celebrate it]. I forgot St. Patrick's Day happened," said Peyton Smith, senior. 
By the time Easter came around in early April, most of the world seemed to be in quarantine, so families–especially families with little kids–had to improvise. 
"[On] Easter, we dyed Easter eggs with my sisters and myself. We got Easter baskets like we usually do, and my little sister did an Easter egg hunt. But usually, we do see family for Easter, but we didn't do that this year," said Louisa Olsen, senior. 
Mother's Day followed nearly a month later, and Father's Day soon after. For Mother's Day, senior Sophia (Solstice) Moncini said, "[I] just kind of hung out with my mom, and I think we got her like flowers and things and tried to make sure that you know, like, she knew that she was appreciated." 
"And then for Father's Day, it was kind of the same thing. We tried to make sure that my dad was kind of appreciated, and we kind of let him do his own thing and get what he wanted for dinner," said Moncini. 
During the summer, Moncini and her friends participated in a new trend called "foco" (pronounced foe-co) which stands for fake homecoming. They dressed up and went to Pottawatomie park to take photos, and afterward, they went back to a friend's house. Moncini explained how in retrospect the celebration should have included more safety precautions.
"But looking back on it, there should have been a lot less people and a lot more precautions like more PPE like…more of us wearing masks and stuff like socially distancing but yeah, 'cause looking back on it. There should have been a lot more taking safety measurements there. But that was kind of what we did to kind of celebrate the absence of those two dances," said Moncini.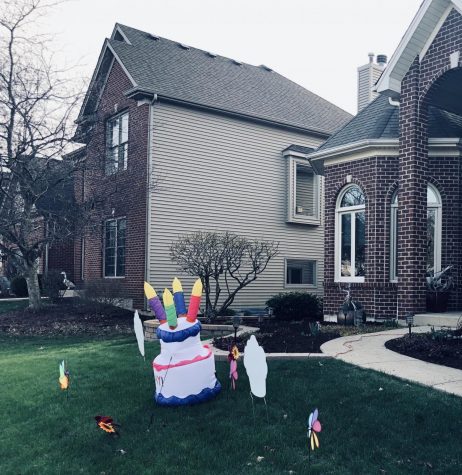 To try and explain, from a sociological perspective, why people have continued to latch onto traditions despite the circumstances, Bruhn said homecoming is a well-known tradition and losing that tradition can be hard as people try to fill the void. 
"I don't care who you are, how old you are: there's homecoming in high school. Everybody knows that that's something that you do. So the second that you take that away, it's all of a sudden, like, 'why? What are we going to do?' And, people don't know what to fill the shoes with. So I think there are just those traditions that people find comfort in, and there's that expectation," said Bruhn.
The most recent holiday, Halloween, was one of the first major holidays of 2020 to really challenge people's creativity. 
"Halloween normally we would go trick or treating with my sister but we didn't do that…we had a little scavenger hunt in our yard instead of trick or treating," said Olsen. 
Looking ahead to Thursday, Nov. 26, Thanksgiving, Smith goes to her grandparent's house every other year. This year, however, she is going to miss out on that due to COVID-19. 
"This was supposed to be the last year we were going to do that tradition. Because, well, everyone's getting older, it's harder to get together. So, unfortunately, I don't know how next year is going to be and if we'll ever do [that] tradition again," said Smith.
Smith continued, "probably Thanksgiving [made her the saddest] because I was really looking forward to going back to my grandparents' house and seeing everyone. Because that has always been my favorite holiday growing up just because we had that tradition."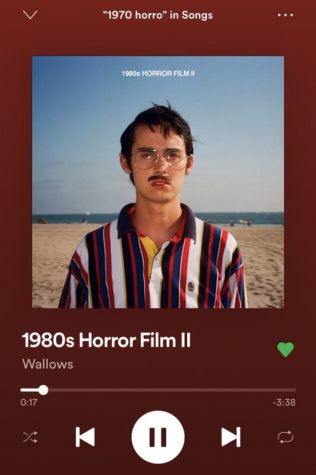 Looking even further ahead to Christmas and the holiday season, Olsen recommended that people sit down with their family and determine what traditions can still be upheld safely. "We usually do Advent calendars, and it's really fun. We went completely overboard with that this year. I think we are up to 12 between all of us. We have chocolate ones, and we have a cheese one. So, like little things like that are still possible."
The uncertainty of this holiday season has prompted people to plan for holidays further in advance than normal. 
"I've seen people thinking about what they're doing for Christmas before Halloween had even gone by so people are trying to think in advance, prepare the best they can for whatever situation is going to occur," said Moncini.
Heading into the last months of the year, where most of the major holidays are, there are a lot of unknowns surrounding COVID-19 numbers and what that means for celebrations. 
Bruhn said,  "I'm afraid that closer to Christmas, and especially New Year's, that they're going to be like 'screw it. I'm done with this. I ruined Thanksgiving, you know, school, this, this and that. I'm just going to have fun.' And most people are out of school for that week. So I think you'll have a lot of people too trying to celebrate New Year's to clear 2020. Like, get rid of it."
Bruhn shared her perspective on the mindset she thinks people should have as the holiday season approaches.
"So, I think that's just kind of like our overall message is like, we all want to get back to normal, but it takes a village; it takes a team. Wear your mask…but it's like don't do the whole it's me versus the group. Like it takes a group. Because if we're not all on the same team, then what's the point of playing?"