Future Freshman Night Goes Virtual
This year, despite the challenges of the pandemic, clubs and athletics continue to promote engagement in student life activities. As a result, Future Freshman Athletics and Activities Night on Tuesday, March 16 has shifted online, meaning students now engage with advisors and coaches in a new way.
A few days prior to the event, next year's freshmen will be sent an email with a link to the virtual event. At 6:00 p.m., students will be able to log in.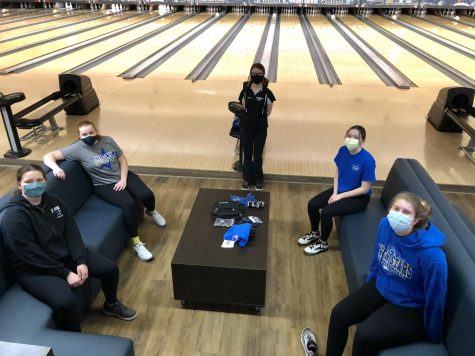 "One section is going to be entirely asynchronous videos of activities they can check out," said Melinda Roberts, assistant principal for student life. Along with the videos will be club contact information, flyers, presentations, and other club resources.
Students will also be able to fill out a Google form that notifies advisors of their interest, and they can then be sent information about the club.
Advisers had to make and submit videos to be posted, which could pose a problem for the less technically adept.
"We put together a survey asking [advisors] how they feel about putting something like this together," said Roberts. Advisers were also given tips on how to make videos more engaging for students.
"I'm working with the members of the Dungeons and Dragons club to edit," said Matt Johnson, Dungeons and Dragons club advisor. 
Many students in club leadership roles have stepped up to help make the presentations. Having high school students in the videos can also create more of a sense of community within the club.
Being online means that videos can be accessed even after the event night, increasing the amount of potential students that can be reached.
"There might be some opportunities for them," said Megan Streid, Key Club adviser. "I think it might open up some doors."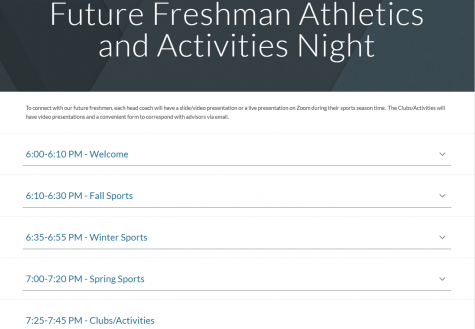 Having students access videos from home may also remove a peer pressure aspect.
"There might be some stigma going up to an environmental table," said Peter Gleason, Environmental Club adviser. "It might be a little more advantageous for our group."
Another way clubs have been getting in contact with incoming freshmen is by communicating with similar clubs at the middle school level.
"I'm lucky because there's a Dungeons and Dragons club at both the middle schools. I'm going to reach out to the advisers for those clubs to pass on the word," said Johnson.
Athletics takes on a different format than the activity fair. Instead, live Zoom meetings will be held so students can get a chance to meet coaches. 
Despite the different format, coaches are using many of the same techniques to encourage engagement.
"My preference is to have some of my athletes that are currently in the sport," said Kevin Harrington, boys cross country coach. Having current athletes speak live also fosters a sense of connection amongst students to the team.
Regardless of the challenges incoming students face, great emphasis is placed on getting involved in student life by advisers, coaches and administrators alike.
"Continue to try new organizations and get involved because that's the best way to live out the high school experience," said Streid.