D303 Offers Opportunities for Feedback During Pandemic Year
During the pandemic, D303 has continued to seek input from members of the community to make more informed decisions about planning events, schedules and other school policies around COVID-19 changes. This has been done through the implementation of focus groups, committees and surveys to get feedback.
"Mr Richter, principal of St. Charles East, and I have conducted focus groups," said Audra Christenson, principal of St. Charles North.
Ten focus groups were conducted with students from both schools.
"I was surveyed by administration basically asking me if I'd be interested," said Gwennan Reineking, freshman class president. "Then I got an email a few weeks later saying that I was scheduled."
Focus groups discussed a variety of topics like block scheduling, transitioning online, homework loads, distractions and stress management.
"We had the principal there and a couple of other administrators," said Sopha Gallentine, sophomore. "You could tell that they were actively listening."
Students at the focus groups were given different ways to share their thoughts. Students didn't just talk out loud, but they were also given a survey to share with other administrators.
"I think it's really beneficial, especially with kids not being in the building all the time. It's hard to get input," said Reineking. 
North has also been working cross-river to form the Class of 2021 Celebrations Committee, which is composed of seniors, parents and other school personnel from each school.
"That group is working on and finalizing, at this point, what our plans are for additional senior celebrations," said Christenson. 
The Committee has been working on a senior movie night, legacy walk, scavenger hunt and other events that have been sent out to North seniors.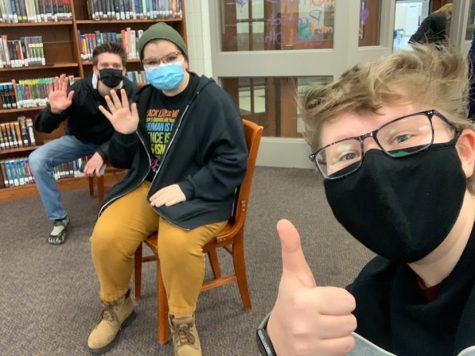 Ideas were first brainstormed at initial meetings, and the top five ideas were chosen. Members picked which committee to join, so smaller groups were made within the committee–each focused on a separate event.
Another way students can share their thoughts is through clubs and organizations working with school administrators.
"[Student Council] has a Student Issues Committee that is specializing in hearing students and hearing their thoughts," said Reineking.
Student Council also has the Principal's Advisory Committee, which is responsible for student surveys asking about how to improve school.
HOPE Club has also been influential in making sure people feel noticed, with posters around the school, and presentations like the Prevention Week video shown during wellness classes on March 12. 
The district also has its own groups in place to get feedback from students, teachers and parents.
"The district's formed different committees for different tasks about reopening schools," said Christenson.
The D303 Instruction and Remote Learning Task Force is dedicated to discussing school operation when faced with the challenge of online learning.
There are always opportunities for people to reach out and be heard. 
On the D303 website, in the bottom left corner, there is a tab called Let's Talk where a community member can send in a question, comment, suggestion or other information they'd like to share.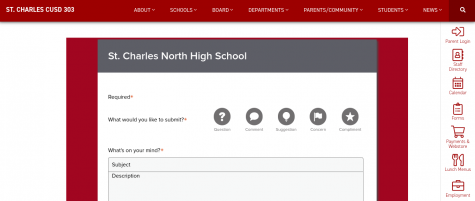 During meetings held by the Board of Education, Citizen Comments provides another opportunity for feedback that will be directly heard by board members.
"Simply sending an email to a teacher, a counselor, or even a vice principal or the principal, would be a great start to be able to express interest in having their voice be heard," said Reineking.