Album Review: "Fearless (Taylor's Version)"
With the release of her third studio album since the beginning of the pandemic, Taylor Swift has once again proven herself to be the queen of quarantine. Following the success of her Folklore/Evermore era rooted in fictional stories and stripped-down production, Taylor Swift has entered a new era as she works to take ownership of her previous albums through re-recordings.
The reason for Swift re-recording her old albums goes back to 2017 when Swift's contract with Big Machine Records Label Group (BMRLG), who she signed with in 2005, ended. Due to Swift's inexperience in the industry, she didn't know the importance of owning her masters; therefore, BMRLG owned her masters when she signed with them. This led Swift to sign with Universal Music Group (UMG) in 2018, where she made it her top priority to take ownership of her masters for her future albums.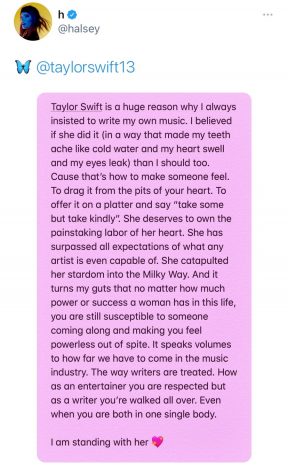 However, following Swift signing with UMG, Scooter Braun, public enemy number one and former owner of Ithaca Holdings, bought BMRLG along with the masters for Swift's albums self-titled, Fearless, Speak Now, Red, 1989 and Reputation. Swift and Braun have a rather unsavory history, and after Braun bought her masters, Swift found herself in legal battles as she fought to reclaim her work. Swift took to Tumblr to inform fans of the situation. Ultimately, the only way Swift could take back ownership of her albums without Braun making money off of them was to make re-recordings. So, she did.
Taylor Swift's first re-recordings came out, April 9, with her release of "Fearless (Taylor's Version)," Swift's sophomore album, originally released in 2008. "Fearless" is the album filled with childhood memories, go-to karaoke songs and nostalgia. It's also the perfect album to lead Swift into her new era because it's the album that truly kick-started her career after it won Album of the Year at the 2010 Grammys and quickly became a classic.
However, in true Swift fashion, she not only re-recorded her album "Fearless," consisting of 13 songs (Swift's famous lucky number), she added 13 more songs including remixes and songs from the "vault" (songs that she wrote during the "Fearless" era but were never released). To produce these vault songs she brought along key players Aaron Dessner and Jack Antonoff from her Folklore/Evermore era. 
At this point, it's a well-known fact that Swift is an extremely talented songwriter and overachiever, but now fans (and Swift herself) joke that she is unhinged as she can't seem to stop herself from producing endless amounts of music and using Easter eggs (hidden clues) to make announcements revealing details about her re-recordings.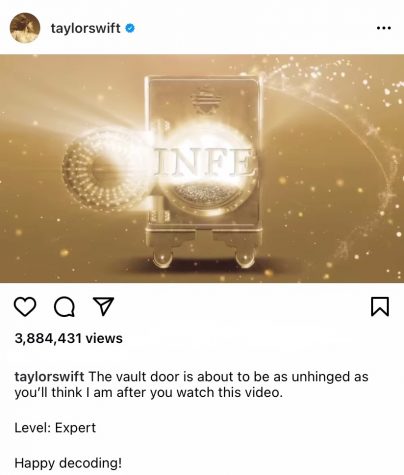 Going into the "Fearless" re-recordings I had mixed feelings. I've never been particularly fond of country music and only became a dedicated fan of Swift's when she made the switch to pop music with her album "1989." However, listening to Swift's first released vault song "You All Over Me" (which some fans accurately describe as a "sad yeehaw") immediately eased all my worries as I was reminded of her natural ability to create hit after hit. 
It's often forgotten that a good country song at its very root is simply good storytelling, which is exactly what Swift does best. With the first lyric of every song, Swift immediately pulls the listener into her universe sending them through an emotional journey. Even from a young age, she's had the rare talent of making her specific life experiences universal. 
She has a way of making listeners feel like they are a part of the story. This is especially true in "Fearless" which serves as a coming of age album for Swift. In her song "Fifteen," she tells very specific details about her and her best friend Abigail's life at 15 years old. Despite the personal and anecdotal nature of the song, she leaves room for listeners to insert themselves and their experiences into the story. It's through this practice that Swift's lyrics hit so close to home.
Swift's ability to draw listeners into her story turns her discography into a universe as she uses themes and metaphors that extend through all her albums. Rain is one of the most notable themes in Swift's universe. Rain specifically plays a significant role in her "Fearless" songs such as "The Way I Loved You," "The Other Side of the Door," "Forever & Always," "Fearless," "Come In With The Rain" and "You All Over Me." 
However, she extends the theme of rain into her later albums in songs like "Clean," "Everything Has Changed," "How You Get the Girl" and "This Is Why We Can't Have Nice Things." Throughout her albums, Swift transforms the meaning of rain to fit her own transformation and growth throughout the years. It's the patterns in her music, like rain, that make her re-recordings so special as listeners are able to revisit the origins of the themes that become even more prevalent in her later work.
One of the most notable trends from Swift's vault songs is that considering the songs were never released, she reused some ideas from her vault songs in her later work. In "Clean" from her album "1989," she revisits the idea of rain in a similar light as she did in "You All Over Me." "Clean" is filled with rain symbolism used to represent the growth and cleansing that comes from getting over her ex, which is very similar to the way she uses rain as a metaphor in "You All Over Me." Further drawing the parallel between the two songs, Swift sings the lyric "you're still all over me" in "Clean" which refers back directly to her newly released vault song. 
It's a long-standing joke between Taylor Swift fans that for a listening party you need a dictionary and a highlighter due to the sophistication and detail of Swift's lyrics, and "Fearless (Taylor's Version)" is no exception. The sophistication of her lyrics is what draws most fans to her music. Pop artists, including Swift, have been commonly criticized for a lack of intricacy and depth. However, while her lyrics may appear simplistic at first listen, the more the listener analyzes them, the more detail they discover.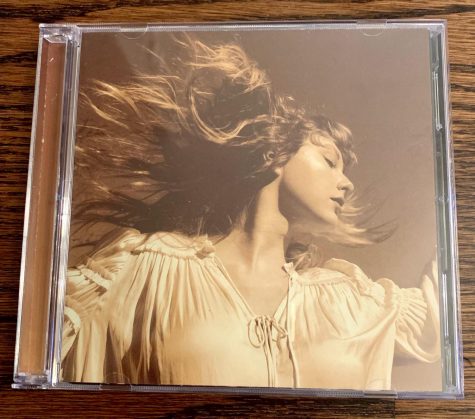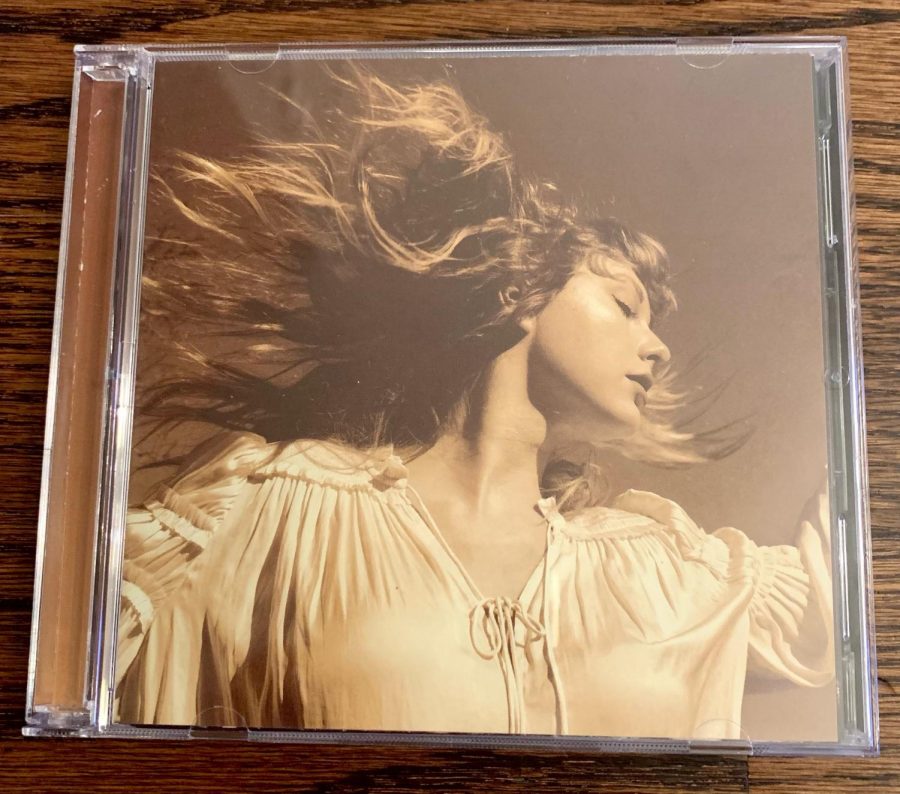 Swift is also well-known for drawing inspiration from her love life in her music. This was a pattern she took a step back from in her Folklore/Evermore era as she delved into a world filled with fictional anecdotes. However, she returned to her roots with the "Fearless" vault song "Mr. Perfectly Fine," a song that revisits the Joe Jonas saga with a petty twist.
Swift famously told Ellen in a 2012 interview promoting "Fearless" that the song "Forever & Always" is sarcastic considering Jonas had recently broken up with Swift in a 27-second phone call. Following "Forever & Always," she wrote more about the bad breakup on her album "Speak Now" with the fan-favorite misogynistic anthem "Better Than Revenge" in which she sings about Jonas leaving her for another girl. 
Now Swift has decided to circle back around to revisit her Jonas heartbreak in her vault song "Mr. Perfectly Fine." In the song, Swift uses "Mr." 27 times to represent the 27 seconds it took Joe to break up with her. A perfect example of the pettiness and angst the fans missed from Swift. Songs about heartbreak are one of her many specialties and the uptempo "Mr. Perfectly Fine" did not disappoint.
The re-recordings have allowed fans to go back in time with Swift to re-experience her coming of age, relationships and heartbreaks. "Taylor's Version" is even more special than the original now that Swift gets full control of the album, making changes and improvements here and there to improve the quality. She's even brought back collaborators who played a key role in her original Fearless era including Colbie Caillat, who co-wrote "Breathe" with Swift, and Keith Urban, who Swift opened for on tour.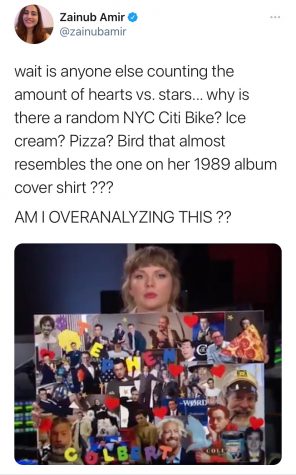 The most remarkable part of Swift's re-recordings is that the songs she wrote in 2008 stand the test of time. In the process of creating the re-recordings, she reviewed every lyric to see if there was any way to improve the song. However, Swift only made little changes to the lyrics. For example, in her song "You Belong With Me" she changed "I'm in the room" to "I'm in my room." My biggest concern before listening to the re-recording was that she would make substantial changes to the songs when improving them, but Swift chose to stay as close to the original as possible. 
Swift's re-recordings not only demonstrate her songwriting prowess, but also her deep dedication to her music. Throughout her career, Swift has served as an advocate for artists in the music industry, whether it be standing up for artists' rights during the introduction of music streaming services or advocating for female musicians. She has dedicated herself to improving the music industry for those who follow in her footsteps. While it's wrong that Swift has to make re-recordings in the first place, her fight for ownership of her music has opened up a greater discussion about artists' rights and allows Swift and her fans to enjoy the nostalgia of her old albums.
Swift's "Fearless" has set high expectations for her future re-recordings as we wait for her to revisit her country twang in her self-titled album, beloved angst in "Speak Now," breakup masterpieces in "Red," pop-perfection in "1989," and the ultimate revenge songs in "Reputation."