Principal Audra Christenson Leaves Lasting Legacy at North
Every morning, in the foyer of St. Charles North High School, Principal Audra Christenson plays a game with her students. The game, unbeknownst to most, is trying to say good morning to as many kids as possible while seeing how many respond.
"It's funny because some students, I can tell that they're trying to beat me to it," said Christenson. "They know I'm gonna say good morning and so they come into the [foyer], … and they're already saying good morning because they want to make sure that they get it out before I do."
This, among many other things, is something that Christenson will miss when she starts her new district position. Christenson will start as the Executive Director of Secondary Education July 1. In her new position she will oversee both high schools, both middle schools and Compass Academy. 
"I like to call it a conduit between the district office and the buildings, to kind of help translate back and forth, so that we're all on the same page and doing everything we can to support all of our students," said Christenson.
Christenson has worked in District 303 for over 20 years, originally starting at St. Charles High School.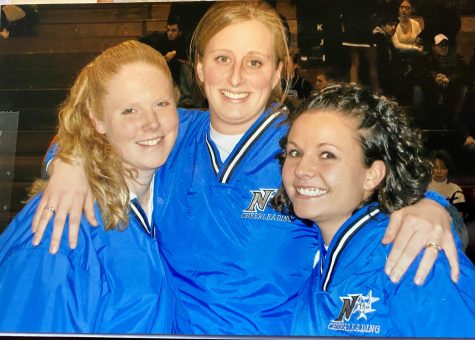 "This was at St Charles High School before we split and before North opened," said Dr. Matthew Ruckoldt, English teacher. "She was a cheerleading coach–I think she was the head varsity cheerleading coach–and I was one of the football coaches. So, we used to ride buses to get to away games and we're the same age, so we just kind of [bonded over that]. We were young in our teaching careers and coaching together."
After her time at St. Charles High School, she had the opportunity to be part of St. Charles North's inaugural staff as the Instructional Coordinator for Wellness in the school's first year. She also started the cheerleading program at North and coached for six years. Christenson was then the Assistant Principal for Activities and Operations (what is now called Student Life) for five years. 
"Then I was asked to go over to East for two years and so I did that, and was Assistant Principal for Curriculum and Instruction, and then Mrs. Zupec, who was my predecessor, was retiring from being the principal, and so I had the chance to interview and to express interest," said Christenson. "Then I was excited to be chosen to be the principal and so I've been principal here for eight years."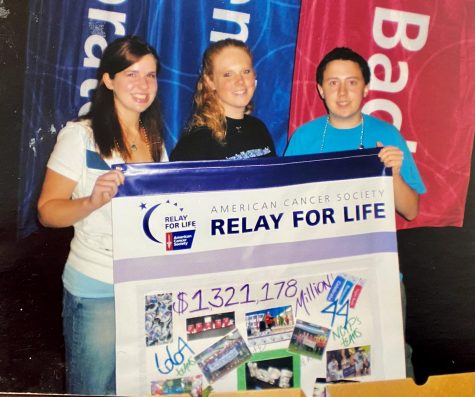 As she has worked in District 303 over the years, she has touched a lot of people.
"I've been teaching for 26 years, and she's the best principal I've ever worked for," said Ruckoldt. "I'm sure part of it is because we had a relationship before as friends, as colleagues, as kind of growing up and teaching together for a long time in different ways."
For Melinda Roberts, Assistant Principal of Student Life, Christenson's leadership and friendship will be greatly missed.
"She always has time for people, and she is always happy to listen. When you have something going on, and you need … advice, or you just need somebody to listen to you, she has always been a wonderful person to do that with," said Roberts.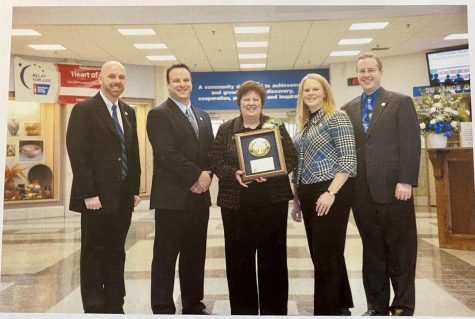 As Christenson leaves North, she is proud of the work that students and staff have accomplished and will miss being there for all of the small moments that happen every day.
"I am so proud of our students. I am so proud of our staff. I am so proud of St. Charles North, as we like to call it 'North Star Country,' because we have accomplished so much," said Christenson. "And we're a community that is competitive, in all aspects. We're a community that likes to experience success, but we're also a community that's not just satisfied. We always want to get better in everything that we do. And that's something that I am extremely proud of our community for. I just feel lucky that everyone allowed me to serve as a leader in this community."