What Happened to Tutorial?
The tutorial schedule hasn't occurred at North for two years due to the pandemic, but administrators are hoping for a potential return.
"Tutorial is a half-hour time period that has been set in place every other Wednesday between second and third period," said John Peters, Assistant Principal of College and Career Readiness.
In past years, Wednesdays would alternate between a tutorial schedule and an early release schedule.
"The intention of it is to allow built-in time for students and teachers to get together to make up assignments, do some extra work, to enhance and build up skills," said Peters.
Students could choose to go to an assigned area like the cafeteria or auditorium as a study hall, but they could also meet with teachers in their classrooms.
"Teachers could require students to come in for extra help or assistance as needed," said Jeffrey Petersen, social studies teacher.
So far, Wednesdays only consist of alternating between an early release schedule and a normal bell schedule.
"We don't have it, unfortunately, because of contact tracing, and because of seating and social distancing that we need to maintain," said Peters.
Seating charts need to be made whenever students sit next to each other for longer than 15 minutes for contact tracing purposes.
"If we have a large number of students just dropping in like that, for only a 30 minute period, trying to do that contact tracing and that seating chart would be very challenging," said Peters.
Despite these challenges, administrators are meeting regularly to review tutorial and see if its return is a possibility.
"We're going to review [tutorial] again in January, and if we're able to bring it back, great. If not, we'll take a look again, and we'll set another deadline," said Peters.
However, half of the student body has not experienced a tutorial schedule yet, so reintroducing it would be a significant adjustment.
"I really haven't heard that much about tutorial," said Lauren Martin, freshman.
Administrators are already starting to consider the transition, though concrete plans for a return are not yet established.
"When the time comes to start tutorial up again, we're going to have to take some time, maybe a 411, or something just to explain to everybody: this is what it is, this is how it works," said Peters.
Despite this obstacle, staff and upperclassmen are excited to see tutorial return.
"I think it was awesome. It was super easy to schedule and it seems like generally speaking, most students took advantage of it," said Petersen.
Another benefit of tutorial was that it was during the school day, meaning students wouldn't need to coordinate meetings outside of school.
"They could make up work or take a test or take a quiz without having to come early or stay late on a school day, especially those students that have a job or maybe need to babysit, or are involved in sports or an activity," said Peters.
Because of the placement in the week, it was also useful for teachers to review before assessments.
"If you had a test Friday, they could go over questions and concerns you had," said Connor Glanzman, junior.
Since tutorial is no longer an option, students have turned to other resources for help.
"I'm in [Peer Leadership] so I can always reach out to my buddies … but I usually just email my teachers whenever I can," said Martin.
The Testing Center is available this year before and after school for students to take make-up tests. Students can also go to the Writing Center during the day for help with essays and other assignments.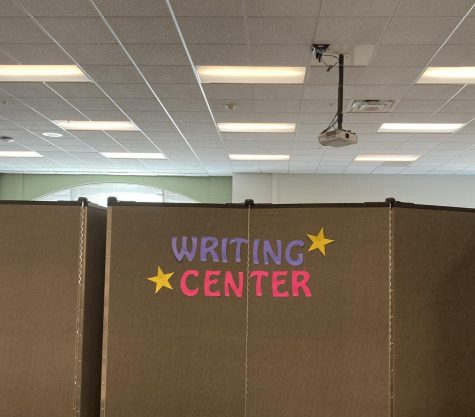 "Wednesday night Peer Tutoring is going again this year," said Peters, describing a program run by the National Honor Society.
Information about all of these programs can be found through the CCR website and on posters throughout the school.
Most of all, students are encouraged to reach out whenever they need assistance.
"Asking for help is the best way to get it and the best way to help yourself," said Petersen.