How Can Announcements Best Reach the Student Body?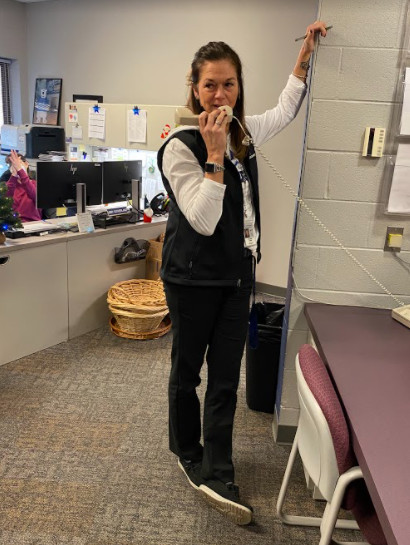 "Good morning North Stars, please rise for a moment of silence and the Pledge of Allegiance."
These words are broadcast through the PA every morning at the beginning of second hour. After all students recite the Pledge of Allegiance, daily announcements regarding sports, clubs and other recent happenings at North are reported, followed by a brief message from Principal Shanna Lewis. 
However, not all students are tuned into these morning messages. 
It isn't always easy to follow along with announcements. For example, Google Classroom codes for specific clubs and athletics read out loud are difficult to hear and remember unless written down.
"Personally, I think the morning announcements aren't that helpful," said Ally Mendoza, senior. She also doesn't listen to morning announcements beyond the pledge.
However, not everyone holds this negative attitude towards the announcements. 
"They are pretty helpful, depending on what they're talking about," said Adrian Szczepanik, sophomore. 
Underclassmen seem to find the announcements more helpful in getting information about sports and activities they haven't become familiar with yet. 
Szczepanik said that he specifically liked hearing announcements if they had to do with sports or clubs he's interested in. 
"I'd rather just listen to daily announcements, they're just much easier to access and get information from," Szczepanik said.
For some students, the issue is not one of interest, but of their second hour environment. 
"I try to [listen], but the majority of people in my class talk, and the announcements go off when I'm in orchestra, so everybody just plays their instruments," said Calvin Lackner, sophomore. 
Even though some, like Lackner, may want to hear the information announced every morning, their peers aren't always cognizant of that. 
"People are just talking; they don't care about announcements," Mendoza said of her second-hour class.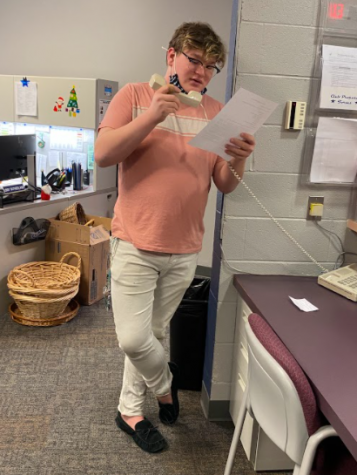 Despite this, however, some students still enjoy having announcements every morning. 
"I like the structure of the announcements where teachers can kind of add things they think are important for the day," Lackner said. 
The daily announcements are available on North's website as well, in a Google Doc that the daily announcers read off of.
However, Lackner felt that the online copy "is hard to get through and follow [along] with," as it is made for the morning student speakers to announce with, as opposed to someone trying to scroll through and read.
So, how could announcements be improved from their current format to help more students?
It is difficult to come up with a format that suits everyone, with some students preferring to listen to announcements every morning, while others would rather read the announcements on the Google Doc, and still others don't find the information helpful in general.
Fortunately, the North students have ideas for improving the current announcements format. 
"A daily email with the highlights of the announcements would be good," said Lackner.
Mendoza also believes that a replacement for the document would be helpful.
"If there was a Google Classroom forum just for announcements and what's going on in the school, it would be easily accessible for everyone," said Mendoza.
Szczepanik suggests that the PA announcements themselves don't need to change; rather, the classroom environment during the morning should instead. 
"If we tend to stay focused and all that, we can hear everything," said Szczepanik. "[The announcements] are really helpful."