Going Green At North: Clubs Promote Environmental Efforts
With global warming becoming a more prominent topic of discussion, clubs like Key Club and Eco Club have been taking measures to improve St. Charles' environmental health. 
"We are trying to connect within the community and advocate for sustainability around our school. We try to educate people about climate change and what we can do to protect the environment," said Audrey Sheehy, Eco Club president.
These clubs are trying their best to make changes in the community, and other locations around the world as well. With help from the Trex organization, a manufacturing company focused on recyclable material, Key Club has been making efforts to clean plastic from waterways, like the Fox River. 
"We collect thousands of pounds of clean plastic that the Trex organization will turn into benches. It looks like it's catching on, so that's really exciting," said Kathleen Ralston, Key Club adviser.
Eco Club has also been making efforts to help not only the environment, but also struggling communities that will benefit from ecological support.
"We're planning our shoe drive. It basically is where we collect a bunch of shoes and ship them off to a company called Waterstep that uses the money from donating and collecting these shoes to build water filtration systems for people in third world countries who need clean water. Not only does this keep loads of shoes out of landfills and into the hands of those who need them, but it provides communities with an important resource," said Sheehy.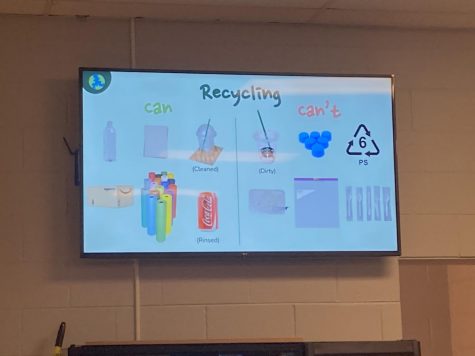 Education on how to properly take care of the planet is a major step in keeping the environment healthy.
"I think the biggest issue at the school is people don't know how to recycle properly. They don't know what numbers to not recycle, such as plastic #6, or they don't know where to recycle," said Sheehy. "So we're working on flyers and pamphlets to hang up around the school and in individual classrooms that set reminders for people to be able to recycle properly because it's such a sensitive system within the Kane County area."
Working to protect surrounding ecosystems isn't necessarily a one way street. 
"You get back more than you give when you volunteer. That's just the joy of it all. I think the kids feel good when they can take the [plastic] bags from home and say 'I'm doing something with these, I'm making a difference,'" said Ralston.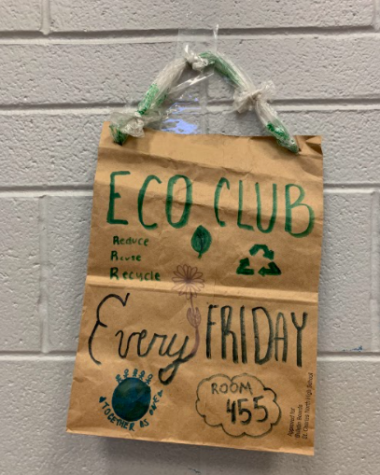 These clubs are working to teach that conservation of the environment is important for keeping future generations healthy.
"If you don't have a healthy environment, you don't have healthy children, you don't have healthy individuals," said Ralston.
Eco club also believes in the importance of nature in terms of societal health and living a positive life.
"I think the environment is solely and heavily responsible for quality of life. The outdoors creates an environment for people to be happy and enjoy what it is that was given to us," said Sheehy.
These clubs are working hard to make their impact on the world through environmental measures, with hopes of making the earth a cleaner place to live.
"The Earth unites everyone, and when it comes down to it, it's our responsibility to take care of it. It wouldn't be fair to let it fall apart after all it's given us," said Sheehy.