Gallery: North Beautification Committee Adds Color to the Building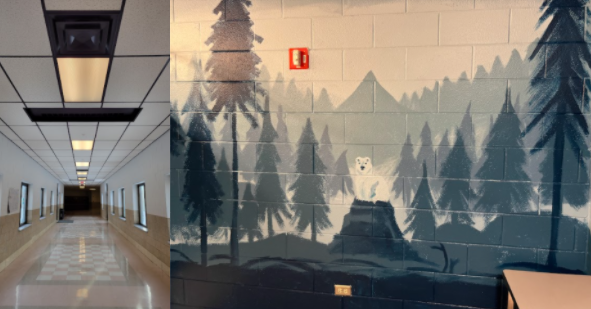 The new School Beautification Committee is working to improve the look of North. The committee, formed in October, has started a number of projects around the school. 
"We currently have a project that should be completed soon with the link hallway," said Melinda Roberts, Assistant Principal for Student Life. "We've also done an update to the girls 200s bathrooms."
The updates to the link are not done yet, with further additions expected soon.
"You'll notice in the link if you look at the ceiling, the grid is painted like a deep purple," said Roberts. "It's a different color than the light gray that's everywhere and that's because we're going to be doing something to coordinate with that."
The committee will continue to work on projects around North, including giving opportunities to clubs to help improve the school.
"We're also working on plans for organizations and groups to update and decorate bulletin boards around the building," said Roberts.