How Off-Site Athletics Keep Up School Spirit
St. Charles North offers a wide variety of sports, not all of which practice and compete in the building. This means it can be difficult for those sports to integrate themselves into the school community.
"We don't practice here, so people don't know [about us]. It's just hard to explain to everyone that we actually do have a team," said Izzi Othon, freshman member of the Saint Charles Gymnastics Team, North's combined team with East.
Oftentimes, practice is hosted in outside facilities that are better equipped for each sport.
"We normally practice at Saint Charles Bowl," said Luke Szady, senior member of the boys bowling team.
This can come with unique benefits. Sports practicing at school experience limited space, having to practice at odd hours or in school spaces like hallways or pods.
"We're not like all the other sports after school waiting," said Othon. "It's nice to have an actual gym because we have all the equipment." The gymnastics team practices and competes at the Saint Charles Gymnastics Academy.
Competitions are also hosted outside of school, even home competitions. However, the unusual competition locations can have an impact on attendance, especially when it comes to student turnout.
"There have been former students from the team. Occasionally there are other students, if someone has a significant other, but it's mostly family," said Tim Pinks, bass fishing coach.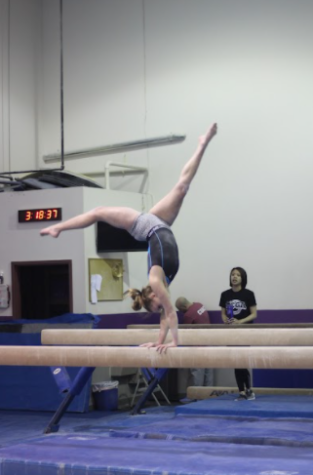 Being outside of the physical building can make it difficult to feel connected as a school sport.
"You don't really feel it, since it's your family being around you more than the school spirit and the kids being around you," said Szady.
Although athletes appreciate seeing family, having other students in the stands can boost morale and school spirit.
"It makes me perform better," said Othon. 
To overcome these challenges, these sports have had to make extra effort to increase student awareness, both for tryouts and competition season.
"I tried to put some messages out on the daily announcements," said Pinks. "I also put some posters out, and then we know word of mouth is a big thing." He also visited eighth grade students to promote bass fishing.
Social media promotion also plays a big role. North social media accounts highlight sporting events for student participation, but these sports can often be overlooked.
Despite these challenges, teams do their best to embody North spirit during their season.
"I hope that we show the community and others that we're serious about bass fishing, and we're competitive, but we're out there representing our school and our families," said Pinks.