Hunter Petersen Snaps Success with Photography Business
Hunter Petersen, a Dec. 2021 graduate of St. Charles North, started a successful small business in January based on his passion for photography. 
As a child, Petersen had always considered himself a creative kid. 
"I've always been playing with cameras and making random videos and pictures," recalled Petersen. 
When he got into high school, he found his niche in his art classes, and it allowed him to find his own style and figure out who he wanted to be as an artist. Students and friends alike began to take pictures with him and he discovered a chance to turn his passion into a career. 
"I kind of just saw that as a business opportunity for me to grow as well as make money on the side," Petersen explained. 
Petersen focuses on portrait photo shoots, often working with models, makeup artists and wardrobe stylists in order to create a shared vision. However, photography isn't as laid back as it may sound. Countless hours are put into shoots, editing and planning to create the perfect photos. 
"With everything that goes on behind the scenes, I'd probably say I work maybe 20 to 30 hours per week," said Petersen.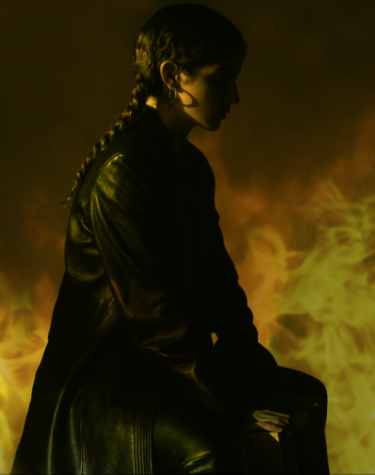 He has been doing photography as a full-time job since graduating in December and does shoots anywhere from one to five times per week. 
Working with a full schedule first semester made it pretty difficult to strike a balance between starting up his business and keeping up with his course load in order to meet early graduation requirements.  
"I took Civics and Econ at the same time, I took two English classes in the same day, and then two photography classes in the same day as well," stated Petersen.  
Petersen plans to attend college in either Chicago or New York City and has some ambitious goals for himself. He hopes to pursue his dream of photography and gain important knowledge and understanding of the fashion industry as well. 
"From there I would say I really would want to be issuing high fashion editorials for big magazines or celebrities," explained Petersen. 
Expanding his knowledge of the fashion industry and how it works will give Petersen more opportunity to create the kind of photographic images that he desires. He has experimented with other genres, such as product photography, but feels that sticking with portraits is his best path in order to make his dreams a reality. 
"It just comes down to taking things slowly, and working on building and growing, " said Petersen.