Two Track and Field Seniors Commit to West Point
West Point is one of the hardest colleges in the country to be admitted to with an acceptance rate of 9%. Most graduating classes don't even have one student committed to West Point. This year, North has two graduating seniors planning on attending next fall. What's even more unlikely? They both are members of the track and field team.
Josh Duncan and Paolo Gennarelli have both committed to attending the United States Military Academy, more commonly known as West Point, in the fall.
The application process is long and much more tedious than most college applications.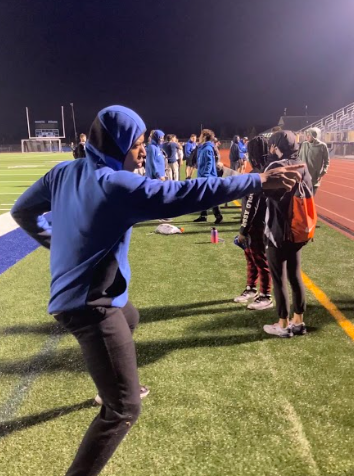 "In my opinion, I know this may be biased, but I think it is probably the hardest application process in the entire country for college," said Duncan.
The application process involves filling out paperwork, writing essays, passing a medical exam, passing an eye exam and passing a fitness assessment. 
Duncan committed to run track at West Point while Gennarelli committed for football. However, Gennarelli hopes he will also have an opportunity to compete in track and field.
Both athletes agree that being in sports has helped their performance on and off the field and has prepared them for their next steps.
"Being in sports has allowed me to develop leadership skills and learn how to be perseverant and work hard, which are all necessary things to attend the Academy," said Gennarelli.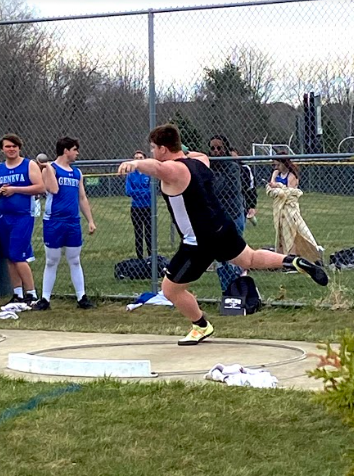 However, currently both are looking ahead to the end of the track and field season at North as both are potential state qualifiers. 
Duncan is currently the fastest runner in the state and recently broke a meet record at the Kaneland Petersen Prep Invite in the 100 meter dash.
"I'm just trying to just stay within myself and just keep grinding, but my biggest goal is to be on the podium for state," said Duncan.
Gennarelli is also hoping to make it on the state podium at the state competition on May 28.
"For track I want to place top 3 in both shot put and discus at state," said Gennarelli.
Both of them hope to continue their academic and athletic success at West Point in the fall.