Get to Know the New North Administration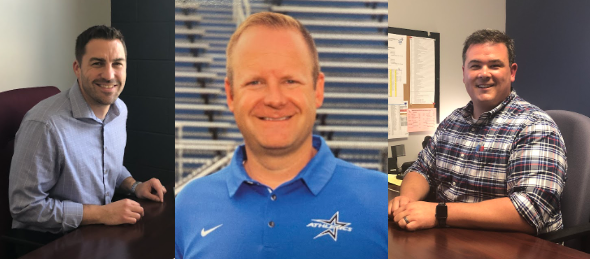 Beginning this school year, North welcomed three new administrators to the staff: Joe Benoit, Andrew Herrera and Stan Niemiec. The Stargazer recently sat down to get to know them better.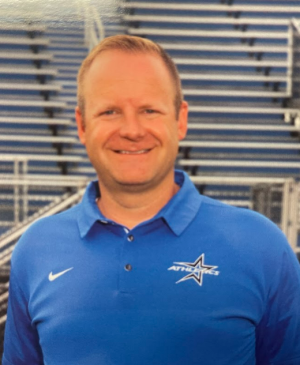 Benoit is North's new Athletic Director, meaning he oversees all the athletic programs and works closely with athletes, coaches, volunteers and the athletic booster club to support all the sports programs. 
"Every day is figuring out what is best for our student athletes here at St. Charles North and what they need to be successful," said Benoit. 
What is your favorite thing about North so far?
"I have been unbelievably impressed with our fall athletes and seeing them participate, especially at practices… how hard they work and the direction of our coaching staff. It's just a great group of people who are committed to our kids, and it's really been energizing to see that." 
What is your favorite color? 
"Royal blue and black all day." 
When you were in high school, what was your favorite subject? 
"P.E. without question. I was a P.E. teacher before." 
What is your favorite professional sports team?
"It's a tie between the Bulls and the Cubs."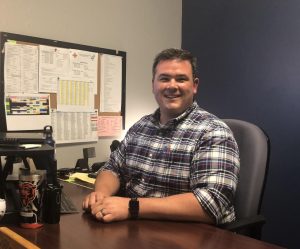 Herrera started this year as a Dean of Students for the alpha-block Hao-Pas. As a Dean, Herrera acts as the first point of contact for his students if they need support or have a problem. 
"North is a great school and just adding in some way to that already established community is what I hope [to do]," said Herrera. 
What is your favorite thing about North so far? 
"I haven't gotten to it yet, but I'm super excited about having a breakfast burrito… I feel like that is something that I'm really looking forward to." 
What is your favorite song? 
"I don't really have a favorite song. My favorite band is the Counting Crows." 
What was your favorite high school subject?
"History. I used to teach US history and civics." 
If you could meet any president, who would it be? 
"Lincoln for sure. My second would be Washington, but it would be Lincoln for sure." 
Niemiec is North's new Assistant Principal of Instructional Programs. This means that he creates schedules, helps teachers with instruction and curriculum, and helps students with any questions they may have about courses at North. 
"Anything that has to do with what we are doing in the building with teaching, I'm going to be a part of that," said Niemiec.  
What is your favorite thing about North so far?
"I love the color blue… And I'm excited to get out to some of our sporting events. Here we have some really good teams and programs. I was a soccer guy, so I'm going to try to get out and watch the girls and the boys play." 
What is your favorite place to visit?
"I like traveling. So really any National Park. I haven't been to all of them, but I want to. 
What is your favorite National Park you've visited? 
"Pictured Rocks, and it's awesome. It's so cool, and it's on Lake Superior." 
What is your favorite song?
"Favorite song would have to be really anything by Elton John. I actually got to go to the concert at Soldier Field. So that was really fun, but I've always been a big fan."