Four North Students Qualify for ILMEA All-State Festival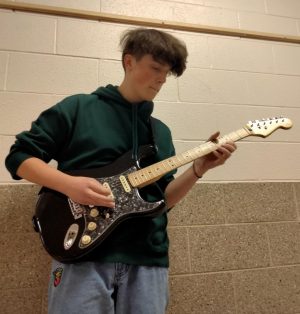 ILMEA, the Illinois Music Education Association, organizes district-wide music festivals for students in band, orchestra, jazz and choir. A few students are then chosen from those performances to participate in a state-wide festival. It takes place in Peoria from Jan. 26 to Jan. 28. Four students from North were selected to participate in the 2023 ILMEA All-State Festival. 
Jack Buratczuk, a sophomore, qualified for jazz on guitar. Derek Hibben, junior, was selected for orchestra on viola. Abby Potts, freshman, is going for vocal jazz, and Natalie Van Dorpe, a sophomore, was chosen for chorus.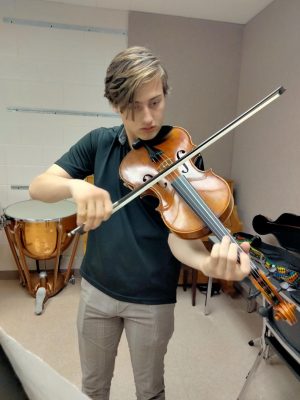 "They give you some excerpts of music, some scales, and you pretty much just have to learn those and then record a video of yourself and send it in and then the judges determine whether or not you get in," said Potts. 
After auditioning and attending the district ILMEA festivals, these four students found out that they were selected for All-State in late Nov./early Dec. They were selected based on their auditions for the district festival.
"I thought [the district festival] was really, really cool to be in such a huge choir. And it sounded amazing," said Van Dorpe. "And it was a really cool experience to work with the directors that they brought in."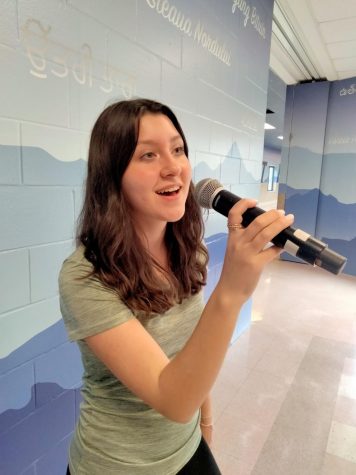 The All-State qualifiers received their new music for the festival in mid-January. 
"You get a lot of music. I got six songs. And they're all really hard. And it's only like a two-week notice…so it's a lot of stress," said Buratczuk. 
Music has been a very large part of these students' lives for a long time and a lot of time goes into developing their skills. They are involved in music both in school and with extra-curricular activities. 
"I've been singing since I could talk. And I think I've been taking voice lessons since I was seven," said Van Dorpe. "And I do musical theater." 
They all expressed an interest in keeping music in their lives.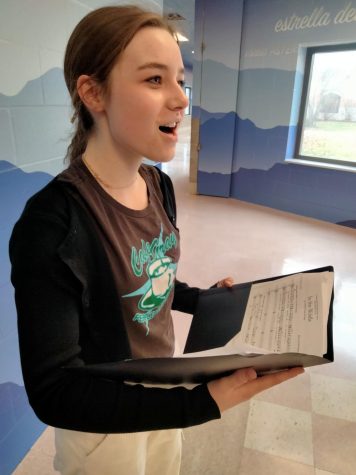 "I'm going to go to college majoring in viola performance, and then I'll get my graduate degrees, maybe plural, in orchestral conducting and hopefully be able to conduct professional orchestras," said Hibben. 
Music has been important to these students, past, present and future, and they recognize the impact that music has on their community. 
"I think music is important to me because it's always telling a story. And I like that you can make people feel a certain way by telling the story through music, and it can help people," said Van Dorpe.