College Option Night Helps Students to Decide Their Future Schools
Next Wednesday at 6:30 p.m., College Option Night will be held at North primarily for juniors, though all grades are allowed, to plan their future past high school. Hosted by counselors Stephany O'Donnell and Megan Frank, the event hopes to help students prepare for college.
Predominantly entailing O'Donnell and Frank presenting to students about future opportunities for college, the organizers hope to give direct assistance to the students.
"It's about finding the right fit for students," Frank said. "Explaining what students should be looking for, and it's mostly pertaining to what students' interests are: where does the student want to go? What works best for the student, what works best for the family, majors, a little bit about paths and scholarships."
College Option Night has been running for several years, giving both counselors a fair amount of experience.
 "We've been doing this a while now," O'Donnell said. "I think I'm on my eighth year now, this is Mrs. Frank's ninth year now, so we have 17 years combined. Every year counselors hold special events, and this was one we felt that me and Mrs. Frank were the most equipped to handle."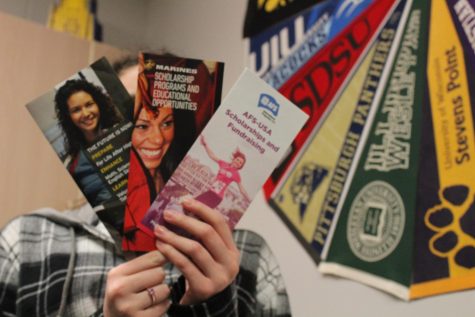 As shown by its longevity, College Option Night wouldn't continue without some degree of success.
 "I'd say College Option Night successfully resonates with students," O'Donnell said. "We, of course, would like more students and parents to get involved, but I think it resonates with them because most of North's students go to college after high school, so this is mostly an in-depth look at what college can make them be most successful and will match with them the best."
Although mostly meant for juniors, all grades in high school are welcome to attend, with any student with an interest in college welcome. College Option Night will take place on Wednesday, Feb. 8, at 6:30 p.m. in the auditorium.