North History Teacher Promoted to Head Coaching Position for Girls Varsity Badminton
This spring at St. Charles North, athletes on the badminton team had someone new step into the head coaching position. Previously a JV2 coach for the team, Kelcie Great, history teacher at North, was moved into the head coaching position this year. 
Coach Great began her career of coaching badminton at North during her first year of teaching, becoming a coach in spring of 2018. At that point in time, there were two coaches, including her and a head coach. She stayed in that position up until this year. 
She was well received as a head coach. "I was thrilled to learn that Coach Great would be our coach," said  Jasmine Bawa, junior and varsity athlete.
As a head coach, Great gets to coach varsity, saying she enjoys the added competitiveness. She can also focus more on specific things in her coaching. "I know the sport, so some of the feedback that I can give them is better, because I can operate on the principle that they know what they're doing." said Great.
Multiple athletes have taken very well to the new head coach. "Coach Great has been an amazing addition to the varsity team. […] She has taught me many new things and completely changed the program with her organization and professionalism." said varsity athlete Abby Sharkey, junior.
In addition to her positive impacts on the program as a whole, Great massively supported each athlete as an individual. "She strives to make practice a welcoming environment and a time when we can really improve upon our skills.  She not only looks to build the strength of the team as a whole, but she also focuses on each player's individual goals for the season," says Hayley Giancaterino, senior and varsity athlete.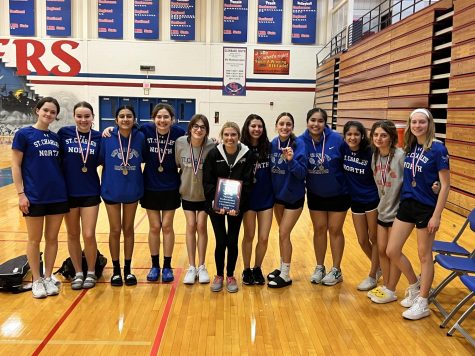 On a sports team that is more focused on individuals and partners than a full team, a coach that supports each athlete is very important, and Great has delivered that to all of her athletes.
This year, the badminton team has done very well. Multiple athletes competed at conference and sectionals, and one athlete is even going to state. At the Dukane Conference, Sharkey got first at 5 Singles, Rylee Huddleston got second at 10 Singles, and there were a few other fourth place finishers across doubles and singles, with the team placing fifth overall, better than previous years. Hayley Giancaterino earned fourth place at their sectional, qualifying her to go to state. 
"I am incredibly grateful to have qualified for state this year," said Giancaterino. 
The badminton team can tend to go unnoticed or be underappreciated. 
"I would say badminton is a sport that many people overlook. Most people (myself included) are first exposed to it in P.E. class where it is very informal and very easy, but the actual sport of badminton is completely different than P.E. badminton. It is intense and requires a lot of focus and a lot of strategy," said Sharkey. 
According to multiple players, the environment on this team is overall very welcoming and encouraging. 
"If you are thinking about playing badminton, I would encourage you to do so," said Sharkey. In addition, the sport tends to be one where you can pick up the skills with many different sports backgrounds. "The nice thing is if anyone's looking to try out for the sport, it's a really nice third sport for individuals that have any history doing pretty much any sport," said Great.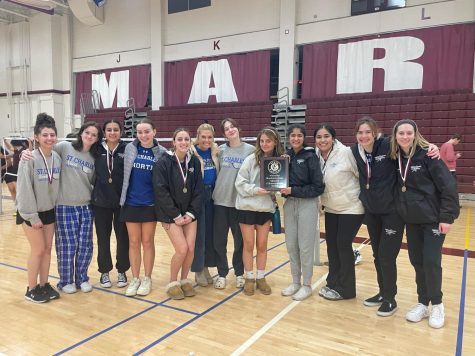 Great has very positively impacted the whole team this year, all while balancing her teaching. "Outside of her life in badminton, she is a history teacher who is able to balance the demands of the sport with the demands of school and other activities," says Bawa. Great is also the Indian Student Association Adviser and the Theology Club Adviser at North. She has balanced her classes, preparing them for exams and tests, and her various clubs while maintaining her positive attitude and contributions to her team.
"She has […] done a terrific job at creating a positive and supportive team environment, where everyone feels valued and included," said Bawa.