North Students Audition for Upcoming Play and Musical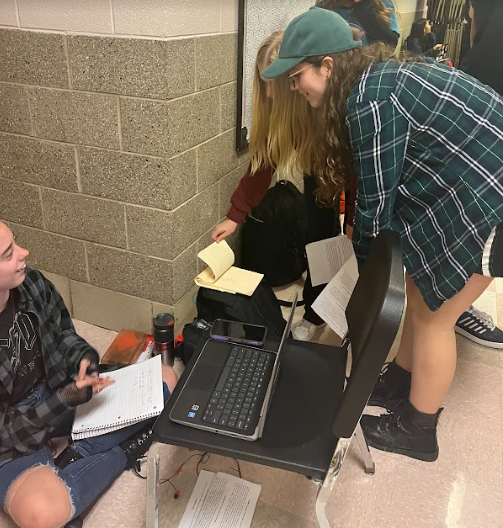 Every year, the North theater program holds auditions to decide the cast for its shows. This year's winter play auditions were on Monday, Oct. 24.
At auditions, the directors watch students perform content from the play. This is often a scene performed with an audition partner or a monologue chosen by the director. 
"When [students] audition, I'm not specifically looking for anything," said Ryan Colton, director of the winter play. "I just want to see that they're making acting choices. I want to see that they have energy on the stage, that there's a sense of confidence."
This year's winter play, "Puffs," is a parody of J.K. Rowling's "Harry Potter" series. The play features a larger cast than North's previous productions and saw an increased number of students audition.
"I saw a bunch of people from my grade who had been auditioning with me since my freshman year [at auditions], but then there were also a lot of other people who were drawn by the play or they found out Mr. Colton was directing and they had him as a teacher, and there were a lot of freshmen," said Brendan Losurdo, junior drama club board member.
Auditions for the 2023 spring musical took place on Monday, Oct. 31. This year's spring musical will be "The 25th Annual Putnam County Spelling Bee." Auditions for the musical usually do not take place this early in the year.
"They really wanted to just get things out of the way and ready so that way as soon as February hits we can just jump right in," said Losurdo.
Musical auditions differ slightly from play auditions.
"With musical auditions you're preparing a song as well," said Losurdo. "We didn't do a dance this year, but typically you're preparing a dance as well."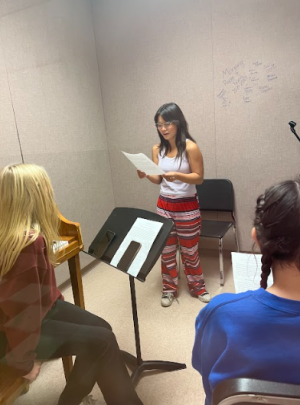 After the initial auditions, callbacks take place to help the directors decide on who to cast as what roles. Callbacks for the winter play took place on Tuesday, Oct. 25 and callbacks for the spring musical will take place on Friday, Nov. 4. Not being a part of callbacks does not necessarily mean that a student will not be in the final cast.
"If you have a large cast show, you can't really call back for all the characters because you have some smaller roles that come in and out, and sometimes you don't need to call back for those," said Colton. "A lot of times we'll call back for principal roles, and then if we know other students can do the work we'll cast them without having to see them again."
Students who do not make the cast are encouraged to participate in the production in other ways.
"If you auditioned for a show and you're not in, one of the best things you can do is to join tech or join some sort of part of our production crew," said Losurdo. "That is a great way to stay involved with the show and show your dedication for the future."
Students can also contact the directors for feedback based on their performance at auditions.
"Students can always talk to me based on the play of their audition," said Colton. "Many times I have students email me and say 'what can I do better, what can I improve?' I tell them immediately here are the things. I celebrate positives and then some aspects they can do to improve."